Back from another ESHG conference in Europe! We are excited to have been part of this historic event: this year is the 50th anniversary of the ESHG conference and the inaugural event was also held in Copenhagen, in 1967!
An excellent lineup of speakers began with the opening plenary lectures where Drs. Read, Brunner, and Visel addressed respectively, the history, present day, and the future of genetics leading to lots of lively conversations. We had a great time at the meeting and it was a pleasure to catch up in person with customers and meet new people.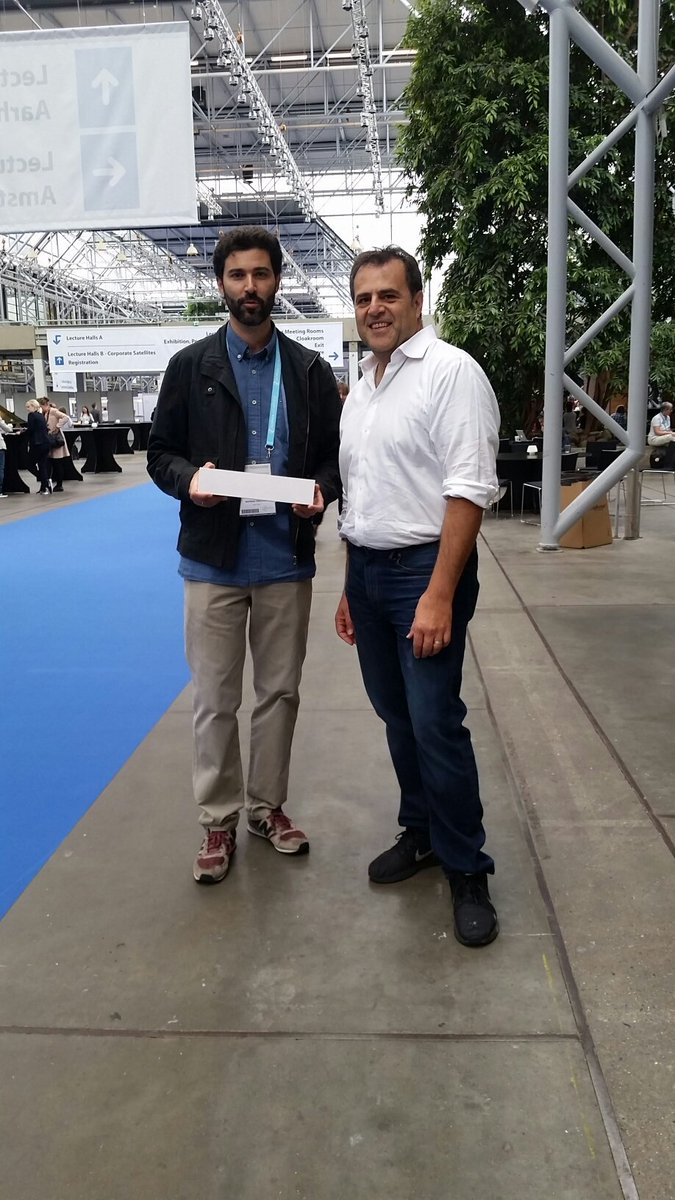 Congratulations to Dr. Alfredo Reparaz Andrade, our Apple watch giveaway winner! We hope you are already enjoying your cool new gadget!
In addition to the Apple watch giveaway, we provided free data analysis service to anyone who signed up for the ESHG promotional offer allowing them to see the capabilities of our software solutions with their own data. We also presented the latest developments in our software through two posters.
We showed the benefits of integrated review of CNV, AOH, and Sequence Variants using our NxClinical software system which handles both array and NGS data in a single database system. This not only provides the most comprehensive interpretation but also consolidates use of multiple tools into one tool saving time and money. We also highlighted our new algorithm for copy number estimation from sequencing data via an e-poster. The poster showed results from our BAM (multiscale reference) algorithm in Nexus Copy Number 9.0 for CNV estimation from shallow WGS and normal coverage WES cancer samples; the results were comparable to that from SNP array.
We're looking forward to exhibiting at the "sister conference" in the US at the ASHG Annual Meeting in Orlando in October! If you missed us in Copenhagen, you can meet us in Florida.