Presented By Dr. Soheil Shams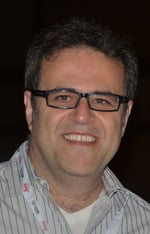 Since the introduction of BAC array based aCGH technology, software for detection and visualization of copy number variation events has been an essential tool for the trained genomicist to use in the process of interpretation of the results. With the continued and rapid improvement in technology over the past several years moving from aCGH arrays to SNP arrays, and moving towards NGS based methods, clinical labs are working hard to adapt to these changes.
This task has become more challenging as the volume of tests is on the rise and the number of trained personnel is in limited supply. This has led to the development of non-optimal multi-component software systems often encompassing tools provided by various vendors with limited direct communication, creating potential for human error.
In this presentation, we describe NxClinical 2.1, a truly unique new system designed to provide a single integrated platform-independent solution that manages the entire data processing, aberration detection, databasing, and interpretation process for clinical labs of any size.